Welcome to Northeast Ohio Regional Airport
Located eight miles southeast of Ashtabula, Northeast Ohio Regional Airport is an award winning airport that is dedicated to the needs of corporate and general aviation.
UPCOMING EVENTS
October 13th – October 16th – Brown Road between Route 167 and Griggs Road will be closed for road widening and resurfacing from 8AM-6PM.  The road is open to local traffic only – this includes the Airport. 

The Airport will be accessible from both directions at all times

.  Please call the Airport for more information.
October 8th – ACAA Regular Board Meeting at 8AM.  To join via teleconferencing, dial (855)212-0212 / Access Code: 416-309-039#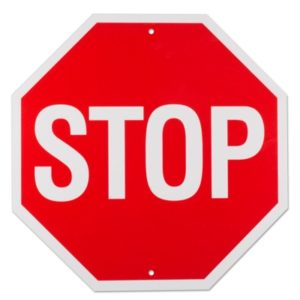 IN AN EFFORT TO PROTECT AND SAFEGUARD ESSENTIAL AIRPORT PERSONNEL ALONG WITH BEING IN COMPLIANCE WITH RECOMMENDATIONS FROM THE CDC ALONG WITH THE OHIO DEPARTMENT OF HEALTH  — THIS BUILDING IS CLOSED TO THE GENERAL PUBLIC.
CLIENTS AND TENANTS MAY UTILIZE THE MAIN TERMINAL BUT IT IS REQUESTED THAT SOCIAL DISTANCING GUIDELINES ARE FOLLOWED AND MASKS BE WORN IF ABLE.  MASKS ARE AVAILABLE AT THE FRONT COUNTER.
ALL NON-ESSENTIAL PERSONNEL TO THE AIRPORT WILL BE AFFORDED THE OPPORTUNITY TO USE THE OLD TERMINAL OFFICES DURING NORMAL HOURS OF OPERATION 0730 – 1700 HOURS, MONDAY THROUGH FRIDAY  FOR THE PURPOSE OF CONDUCTING BUSINESS OPERATIONS.  IT IS LOCATED EAST OF THIS BUILDING.
ALL MATTERS RELATING TO AIRPORT OPERATIONS MAY BE CONDUCTED BY EITHER PHONE OR FAX AT THE FOLLOWING NUMBERS. P 440.576.9271 or F 440.576.9705
PLEASE CALL WHEN ON SITE AND OFFICE PERSONNEL WILL SIGN YOU IN AND OUT.
FOR THOSE CUSTOMERS WHO REQUIRE FUELING ASSISTANCE, PLEASE NOTIFY A LINE-SERVICE EMPLOYEE BY TELEPHONE AND THEY WILL MEET YOU TO CONDUCT THE REQUIRED TRANSACTION.
THANK YOU FOR YOUR UNDERSTANDING DURING THIS UNPRECENDTED EVENT.
IF YOU NEED ASSISTANCE AFTER HOURS OUR ON-CALL NUMBER IS 440-855-1126.
Sq. Ft. Conventional Hangar Space