The Northeast Ohio Regional Airport is proud to be a Phillips 66 branded aviation fuels dealer. Pilots using their Phillips 66 credit card at our automated self-serve 100LL pump will see a 2% discount on the posted fuel price.
Our 100LL aviation fuel is self-serve with 24 hour availability of fuel for your convenience. Jet-A fuel is dispensed from our 3,000 gallon fuel truck. We have both over the wing and single-port capability. Our Jet-A is pre-mixed with prist. After-hours service is available with a call-out charge if you have not scheduled service with our staff. Your pre-arrival notification for required service is appreciated and we look forward to serving your travel needs.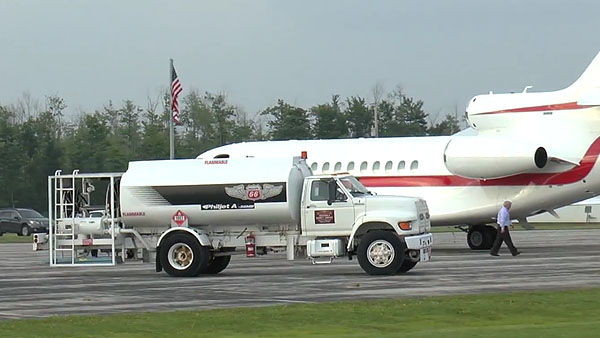 Essential for the removal and prevention of snow and ice build-up, Northeast Ohio Regional Airport offers deicing services that includes anti-icing fluid dispensed from our on-airport de-ice truck.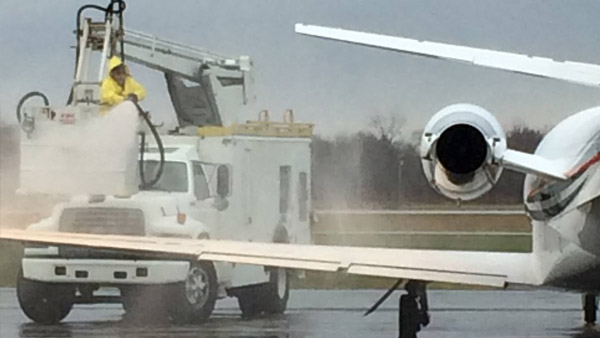 Local Transportation
After you've landed at HZY you may need local ground transportation.  The Northeast Ohio Regional Airport has a close relationship with several modes of transportation; including: limo service, rental cars, and taxi service.  Please click on our RESOURCES tab for links to additional providers.
Rental Car Service
Enterprise Rent-A-Car: (440) 992-4977

The local office will deliver cars to the airport prior to your arrival.  Enterprise will provide vehicles to meet your special needs upon request.

To contact the local Enterprise team, call the number listed above. If Enterprise is unable to provide the car you want, the Airport has other partners that can provide transportation. Give us a call and we can help to arrange rental transportation.
Catering
The Northeast Ohio Regional Airport works with several excellent local partners to provide catering and provisions for your flight. We are able to procure box lunches for pilots and in-flight service, snack trays, and even dinners. A two day advance notice is appreciated but we can handle last minute requests.
Copper Duck can be contacted directly at: (833)421-DUCK or [email protected]. Click HERE to view Copper Duck's basic in-flight menu.  They will deliver directly to the airport and are happy to take custom orders!