Mission
Our ultimate vision is to become a world-class business aviation facility that also meets the highest standard of services and facilities for small, private operators as well. We welcome you to come visit and let us help you grow with us.
Ashtabula County Airport Authority
Northeast Ohio Regional Airport is owned and operated by the Ashtabula County Airport Authority.
The Ashtabula County Airport Authority consists of eleven members from the community and an Airport Manager – Secretary/Treasurer. Members serve four year terms. Members of the Board of Directors are appointed by the Ashtabula County Commissioners. County residents can apply for an appointment to one of the open seats by filling out an application and submitting it to the Commissioners for consideration. Appointments are made in December of the year prior to expiration of the member's term. The Airport Authority meets on the second Thursday of the month.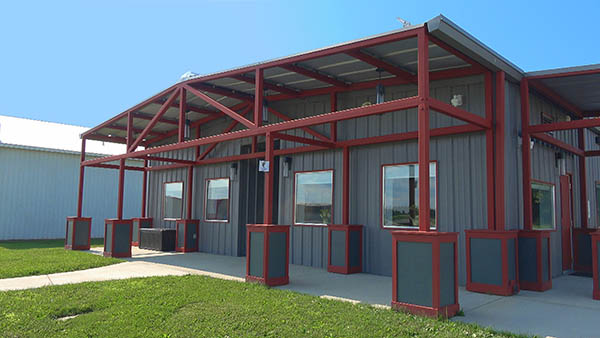 The Board of Directors helps to ensure that the Northeast Ohio Regional Airport continues to run smoothly and that the investments made in the airport are used to their fullest potential.  Thanks to the vision of Robert S. Morrison and a group of visionary leaders, we've been able to work together to improve the lives of people living in Ashtabula County. Listed below are the current Ashtabula County Airport Authority Board of Trustees.
Dwight H. Bowden, President
George A. Toth, Vice President
John M. Ambrose
Phil Anderson
Donald Ballard
Lance Bushweiler
Eric Cornelius
John Morrison
John Williams
Barbara Ford
Mark Stackhouse
Located five miles northeast of the Village of Jefferson, in Ashtabula County, Ohio, Northeast Ohio Regional Airport is just 10 miles south of Lake Erie. The Airport is close to two major limited access expressways: Interstate 90 and Ohio Route 11. Interstate 90 connects the Airport service area with the suburbs of Cleveland to the west and the city of Erie, Pennsylvania to the east. Ohio State Route 11 runs south to Youngstown, Ohio.